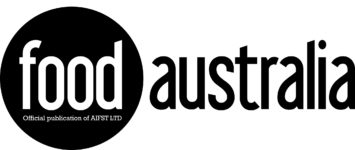 Food australia is the official publication of the AIFST. Along with supporting a range of AIFST events, including the annual convention, the publication also supports other industry activities.
Each issue of food australia provides readers with coverage of a wide variety of topics and issues, ranging from short news items to longer feature articles and reviews of recent research. It includes regular coverage of news, people, AIFST updates, Q&A and a diary of domestic and international events.
Recent features include:
Exploring the real costs and benefits of the 'local food' movement
The issue of adding more vitamin D into the Australian food supply
The role of omega-3 in depression
Nanotechnology in food packaging
Food australia is the official publication of AIFST
AIFST is the leading independent qualifying body for food professionals in Australia and the only professional body in the Australia concerned with all aspects of food science and technology.
As a registered not for profit organisation, we are independent of government, industry, lobby or special interest groups.The Australian Institute of Food Science and Technology is a national association representing individuals like you from all sectors of the Australian food and allied industries, giving you exposure to all aspects of the agrifood sector.

Learn More