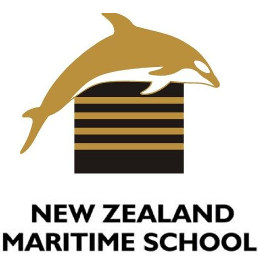 Welcome to the NZ Maritime School (NZMS) – New Zealand's Centre for Maritime and Freight Logistics Training and Consultancy. We offer to start or progress your career across the Maritime and Freight logistics industries as well as offer you the nation's largest pool of industry experts to provide specialist consultancy and customised training.
Our first rate qualifications will take you anywhere in the world. Your training with the NZ Maritime School is second to none as you experience hands on training in our state of the art facilities and our innovative approach to learning utilising leading edge technologies.
All our staff are professionals, active in their relevant industries who also provide international consultation, while being qualified in tertiary teaching.
Maritime and logistics companies, career professionals and students benefit from the unique advantage of on-site expertise in all levels of qualifications, resulting in a depth of knowledge not found at any other institution in the country.
The New Zealand Maritime School has developed over the past 70 years to establish ourselves as the premier provider of maritime training in New Zealand and our reputation as a centre of excellence extends across oceans attracting hundreds of maritime career professionals from around the globe.
Ideally located on the Auckland waterfront NZMS enjoys all the advantages of being at the hub of commercial boating, shipping and other maritime activities. Situated downtown opposite the Britomart Transport Centre, the school is easily accessible by public transport from any part of Auckland, and is very close to a large range of inexpensive accommodation.
Additional to our close proximity to industry vessels and logistics operations for daily practical experience, our simulation capacity has been developed over the past 12 years to include state of the art bridge and engine room simulation on both stand alone and full mission platforms.
We are also currently constructing an engine room fitting with real engines and equipment for essential practical operating experience.
The School has existed under various names, which suited its activities and status at the time. In 1980, all foreign-going training became the responsibility of the School, then under Ministry of Transport control and known as the Auckland Nautical School. Since then, the School has developed to provide a total range of maritime training for all grades of nautical qualifications, from small pleasure launches and sailing craft to a master mariner, qualified to command any size of merchant ship anywhere in the world.
In 1989 the School came under the responsibility of the Education Department and was transferred from the Ministry of Transport to Manukau Institute of Technology. In 1992 the School took a major step forward in providing a wide range of shipping and freight courses for personnel working ashore as well as at sea. The location and mix of students provide everyone with an interesting and vibrant environment for technical study, and an appreciation of the employment opportunities in the maritime industry.
The New Zealand Maritime School is continually expanding its range of courses and resources to provide the highest quality of training. An electronics laboratory provides opportunity for computer training, hands-on and simulator training in radio communications equipment and navigational aids. In 1998 a full mission bridge simulator was installed, providing the opportunity to learn and practise shiphandling techniques for vessels ranging in size from fishing boats to super-tankers.
More recently, we installed a TRANSAS 5000 Full Mission Engine Room Simulator which complements the widely popular and heavily used TRANSAS 5000 Bridge Simulator increasing training opportunities threefold.
The inter-relationship between the two simulators now equips the trainers to deliver training where the engineer can operate equipment in response to what is happening on the bridge and vice versa.
Under Manukau Institute of Technology, the NZ Maritime School has continued to expand its resources and has become globally recognised as a centre of excellence that produces high quality certified seafaring crew and freight logistics professionals.
"We are committed to providing learning opportunities that are as close to the real working environment as possible. The simulators take that achievement to a higher level."
– Captain Tim Wilson, Director of NZ Maritime School.

Learn More