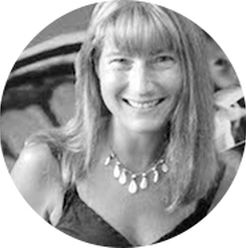 Professor Karen Waldie
Karen Waldie is an Associate Professor in the School of Psychology and the Research Centre for Cognitive Neuroscience. Originally from Victoria, British Columbia in Canada, Karen holds a BSc from the University of Victoria, and an MSc and PhD from the University of Calgary. She spent time working on the Dunedin Multidisciplinary Health and Development Study as a research fellow before joining the University of Auckland's School of Psychology in 2001.
Karen has a long-standing interest in learning disabilities. Her first publication (which arose out of her Honours thesis at the University of Victoria) concerned the relationship between learning disabilities and persisting delinquency. Since then, much of Karen's career has been devoted to investigating the aetiology of specific learning disabilities, making frequent use of neuroimaging techniques. Her most recent research has focused in particular on trying to understand the considerable comorbidity between dyslexia, dyscalculia and ADHD.
Karen has additional professional interests in statistics and life-span development more generally. These have led to her involvement in the Auckland Birthweight Collaborative Study and the Growing Up in New Zealand Study.
Google Scholar profile
Email: k.waldie@auckland.ac.nz